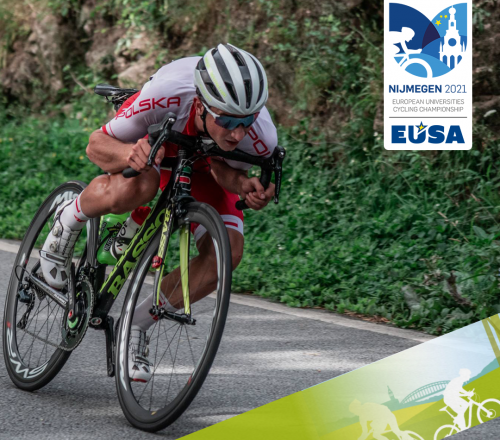 13. November 2020
Nijmegen to host first-ever EUC Cycling in 2021
EUSA is proud to announce that the very first edition of the European Universities Cycling Championship will take place in Nijmegen, the Netherlands in 2021. Nijmegen were initially set to host the FISU World University Cycling Championship in June this year, yet due to the global COVID-19 pandemic, this event, along with the large majority of..
read more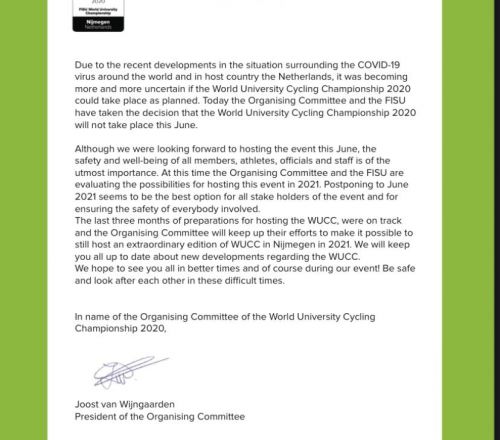 26. March 2020
World University Cycling Championship not to be held in June 2020
Due to the recent developments in the situation surrounding the COVID-19 virus around the world and in host country the Netherlands, it was becoming more and more uncertain if the World University Cycling Championship 2020 could take place as planned. Today the Organising Committee and the FISU have taken the decision that the World University..
read more